Social dance classes in Kent
Latin dancing in Maidstone, Tunbridge Wells & Canterbury
Welcome to the latest dance craze Bachata, the freshest and fastest growing Latin dance in the world. We hold regular dance classes for adults, including accelerator workshops and other Latin events in Maidstone, in Tunbridge Wells and in Ashford, Kent.
Try something new!
Register for your free eMembership:
Weekly Dance Classes
We run weekly dance classes in Kent, find out whats on near you…
Monthly Party Nights
Find out when our next dance party night is on so you can dress to impress!
Dance Workshops
Accelerate your learning with our weekend workshops… 
Bachata Fix Every Monday in Leybourne Chase (Maidstone)
Bachata Classes & Social Dancing all levels, no partner needed.
Doors open, 8.30pm, Classes start soon after followed by social dancing until 11pm.
Entry £8 for classes and social
Venue: Leybourne Chase Sports Pavilion, Bannister Way, Leybourne Chase, Kent. ME19 5SA
COVID-19: Please show NHS COVID Pass at the door
Latin Fix Salsa & Bachata Every Wednesday in Tunbridge Wells
Doors open, 7.45pm, Classes start 8pm followed by social dancing until 10.30pm
Entry £8 for classes and social
Venue: Showfields Hall, 1 Rowan Tree Rd, Tunbridge Wells, Kent. TN2 5PX
COVID-19: Please show NHS COVID Pass at the door
More information, see: www.latinfix.co.uk
Latin Fix Bachataton Party
Sunday 31st July 2022
Latin Fix & YaniFit join together for a special event…

*** BACHATA REGGAETON DANCE PARTY ***

Feel the heat Summer dance party in Tunbridge Wells with dance classes and animations to best selection of Reggaeton and Bachata moderna.
Doors Open 6.00pm with fun classes until 8.00pm. We also have guest DJ's and fun animations planned for the night.
Price: £10 in advance
£5 after 8pm, subject to availability
Bachata Dancing in Kent
Bachata is a social dance originating from the Dominican Republic. It is rapidly growing in popularity and is now danced all over the world in various forms. Bachata is fast becoming the latest dance craze.
Similar to Salsa dancing however with subtle differences such as; the type of music, typically less turn patterns than Salsa dancing and with more body isolation.
Bachata Fix is a social dance club offering the modern style of Bachata known as, "Sensual Bachata". This social dancing is perfect for self development, building confidence, meeting new people, team building and it's fun and friendly.
We follow the methodology of Daniel & Desiree and offer structured Sensual Bachata Courses. We aim to be the Number 1 dance club for Bachata in Kent. 
Not convinced? Find out the Benefits of Dancing
Our Style of Bachata
We teach Sensual Bachata, a variation of Bachata Moderna with more Zouk / Lambada inspired movements. We follow the methodology of the masters in this style, Daniel and Desiree. Outside of the course, we also offer workshops in alternative styles such as Bachata Fusion and Dominican Bachata.
Accelerated Learning
Our weekly venues have a unique learning structure undiluted with other dances such as Salsa and Kizomba.  Our online courses and lesson videos cover the concepts of Bachata and to get you dancing socially quickly with an understanding of the foundations and concepts.
All Ages & No Partner Needed
We welcome people of all ages (18 to 50+) and abilities to our clubs and no partner is necessary. If you want to learn to dance just turn up and learn to dance Sensual Bachata. Come along and be part of this rapidly growing adult dance community in Kent.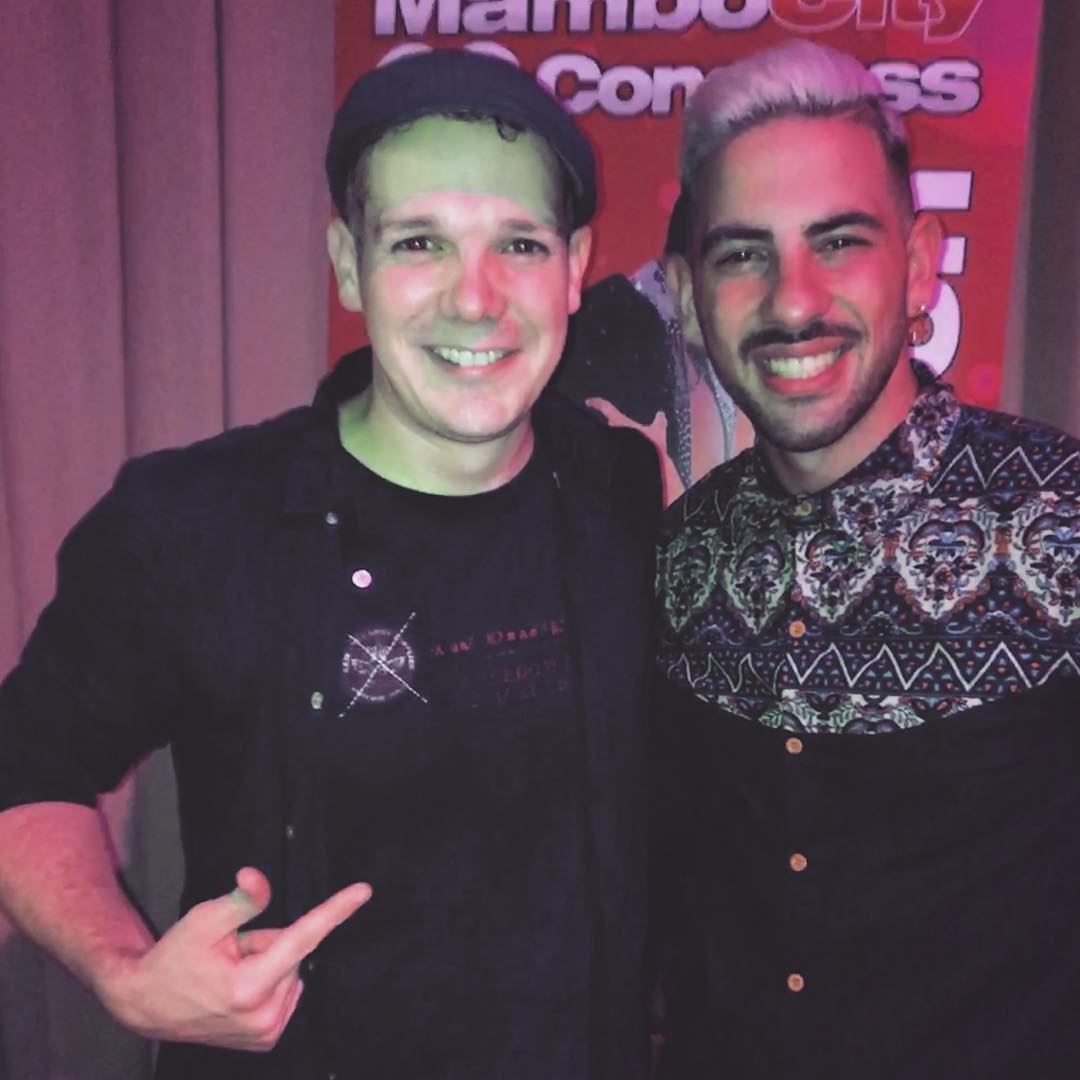 Dan Easton - Founder of Bachata Fix
Bachatero Dan has been teaching Bachata dance classes in Kent for more than 5 years. He specialises in the dance styles of Bachata Moderna / Sensual and Bachata Fusion with a touch of traditional Dominican footwork. Regularly attending classes in London and festivals all over Europe, Dan brings his take on the latest moves and concepts to the Bachateros in Kent. His aim is to bring the passion and high energy of city clubs to Kent.